Meet Ruben Krebs, DDS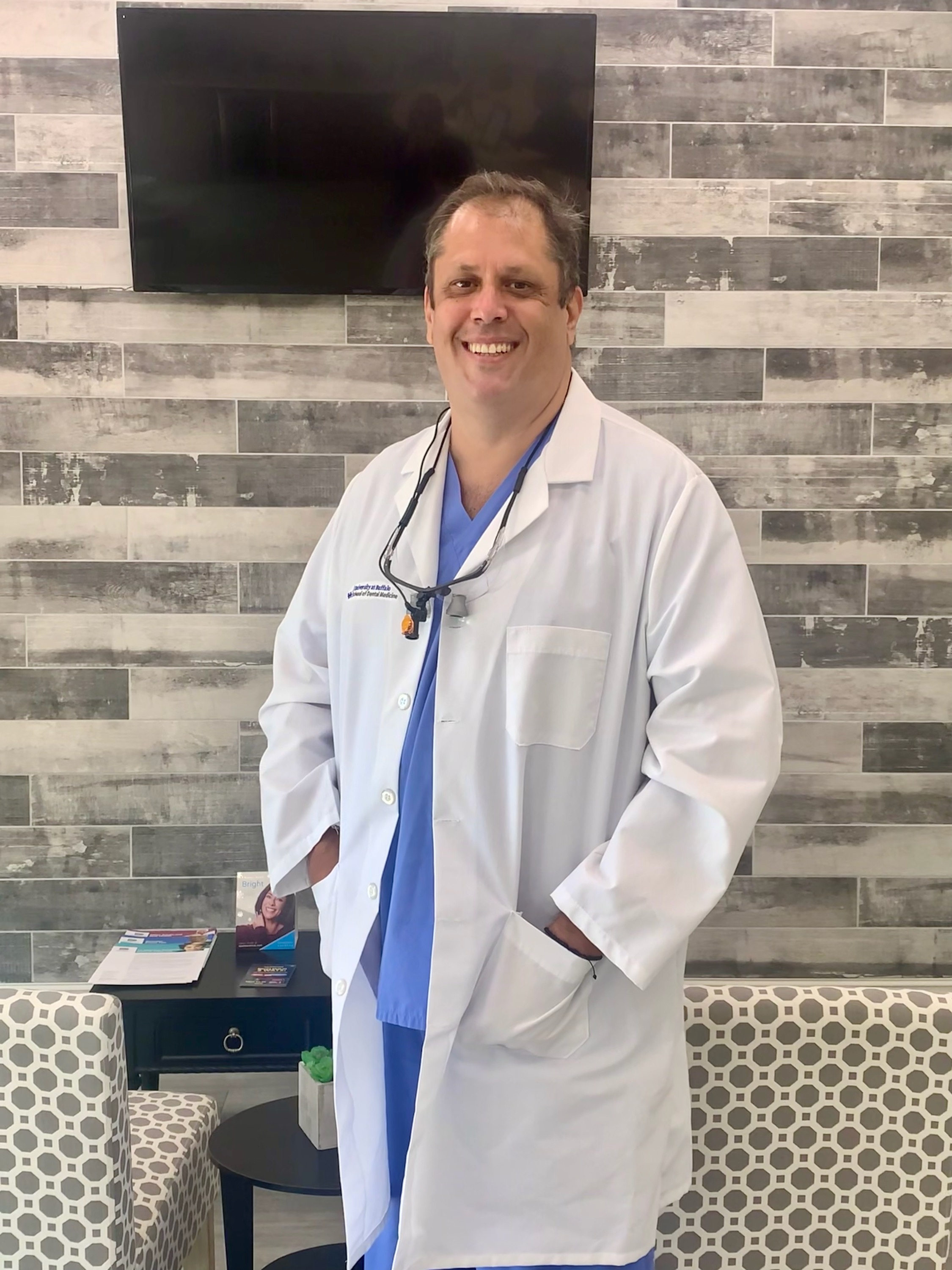 Background and Credentials
Doctor Ruben Krebs, DDS achieved his Doctor of Dental Surgery degree from the State University of New York at Buffalo, School of Dental Medicine, ranked on the Top 10 Dental Schools in the United States.
Dr. Krebs received his first dental degree from the San Martin de Porres University, from Lima, Peru in 1999, where he practiced for several years before coming to America.
Coming from a family of dentists, Dr. Krebs has acquired not only the knowledge from the continuing education courses he regularly attends, but the knowledge of experience, as well as the information obtained through the constant collaboration with different colleagues and their varying techniques.
Dr. Ruben Krebs moved to Florida from New York with his wife Sophia, and his 2 yorkies, Ollie and Pocho, who are their furry kids. Together they enjoy the beautiful sunsets and love spending time by the water.
Placing the patient needs and expectations first, is Dr. Krebs number one priority. He strives to establish a good relationship in which all patients' inquiries are answered, and all procedures are explained in order to provide excellent care for each patient.
Gentle care, exceptional chairside manner, and a conservative approach to dentistry are characteristics of Dr. Krebs, as well as honesty and trustworthiness. These values are instilled on Dr. Krebs' soul, and he shares these with his family and friends.
Dr. Krebs is thrilled to join the Memorial Dental Care family where he will work to instill all his experience and provide the best care possible to his patients.